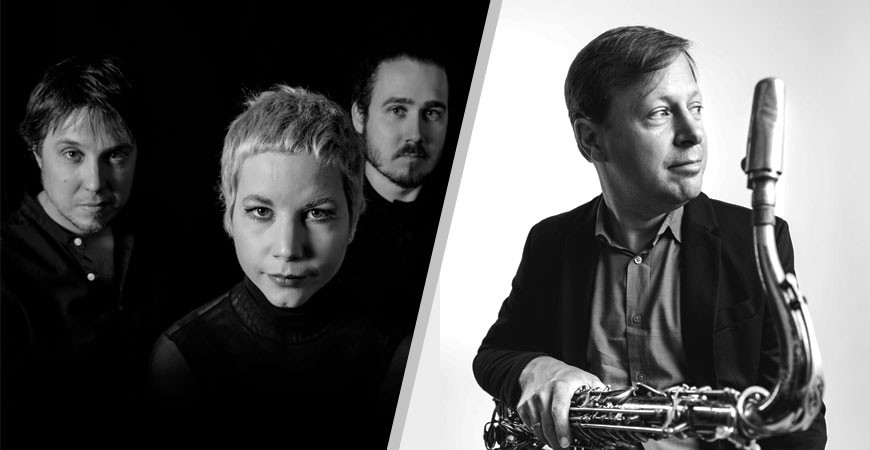 8 December 2019, 19.00-22.00
Solti Hall
Jazz it!
Santa Diver Trio & Chris Potter

Presented by Liszt Academy
Santa Diver Trio: Luca Kézdy (violin), Dávid Szesztay (bass guitar), Dávid Szegő (drums)
Chris Potter (saxophone)
Popular Hungarian jazz violinist and classically-trained artist Luca Kézdy performs the programme written and orchestrated specially for this Liszt Academy recital together with her own trio and world-famous saxophonist Chris Potter. Santa Diver are now in their 13th year. The music of this unconventional line-up (violin-bass guitar-drums, this time joined by saxophone) sits at the crossroads of jazz, world music and free music. Their sound derives from the personalities of the individual musicians: virtuoso, inimitable violin play, colourful bass riffs and energetic, innovative drumming. Their guest, Chris Potter, is critiqued by the profession and the public as being among the greatest in modern jazz. Their concerts always end up being unrivalled musical phenomena. Santa Diver Trio present not only compositions specifically written for this evening but material released in the course of their career as well as stuff that has yet to be laid down in the studio.
Presented by
Liszt Academy Concert Centre
Tickets:
HUF 2 500, 3 500