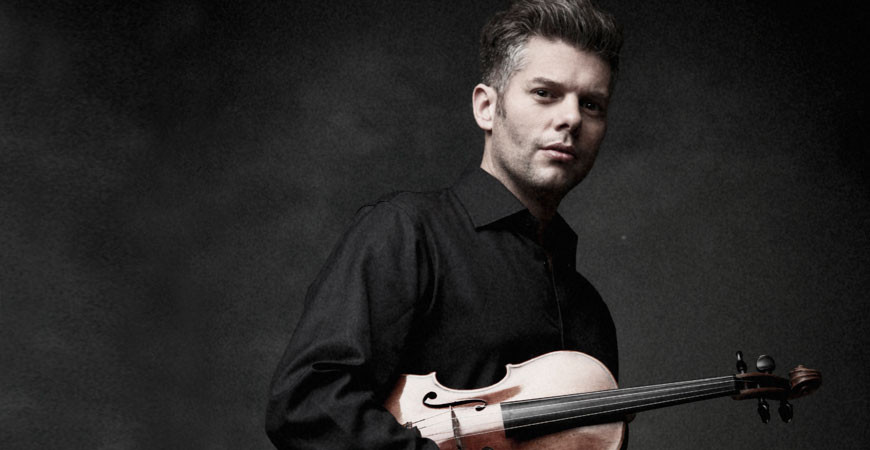 12 March 2020, 19.30-22.00
Grand Hall
Bach in Solo
Barnabás Kelemen

Presented by Liszt Academy
Time change
J. S. Bach: Violin Partita No. 3 in E major, BWV 1006
J. S. Bach: Violin Sonata No. 1 in G minor, BWV 1001
J. S. Bach: Violin Partita No. 2 in D minor, BWV 1004
Barnabás Kelemen (violin)
"Sei Solo a Violino senza Basso accompagnato" – this modest and to-the-point description appears on the title page of the series by Johann Sebastian Bach popularly known as Six Solo Sonatas and Partitas for Violin (BWV 1001–1006). Similarly to many other works by the composer, this cycle is both an ending and a starting point: it is the culmination of German polyphonic violin genre hallmarked by the names of Heinrich Ignaz Franz von Biber, Johann Paul Westhoff and Johann Jakob Walther in the late 17th century, a model that has inspired composers through Eugène Ysaÿe and Béla Bartók to this day. However, the 'Old Testament' of violinists played a major role not only in the development of composition but in instrumental technique. It is not known whether Bach wrote these pieces for actual performance or he intended them merely as a musical study, in which he presented what was possible to realize on a single violin in the early 1700s. Whichever version is true, the cycle aroused the interest of his contemporaries, and the popularity of the pieces has continued unabated since the pioneering activities of Joseph Joachim in the 19th century.
We regret to inform our audience that the 12 March 2020 date of the violin concert of Barnabás Kelemen has been changed!

The concert will be held 19 September 2020 7:30 pm at the Grand Hall with the same programme!

Tickets purchased for 12 March 2020 are valid for 19 September 2020 or they can be refunded. We will inform our audience later about the time and means of refund.

The Bach in Solo season tickets are also valid for 19 September 2020.

Thank you for your kind attention!
Presented by
Liszt Academy Concert Centre
Tickets:
HUF 3 900, 4 900, 5 900, 6 900