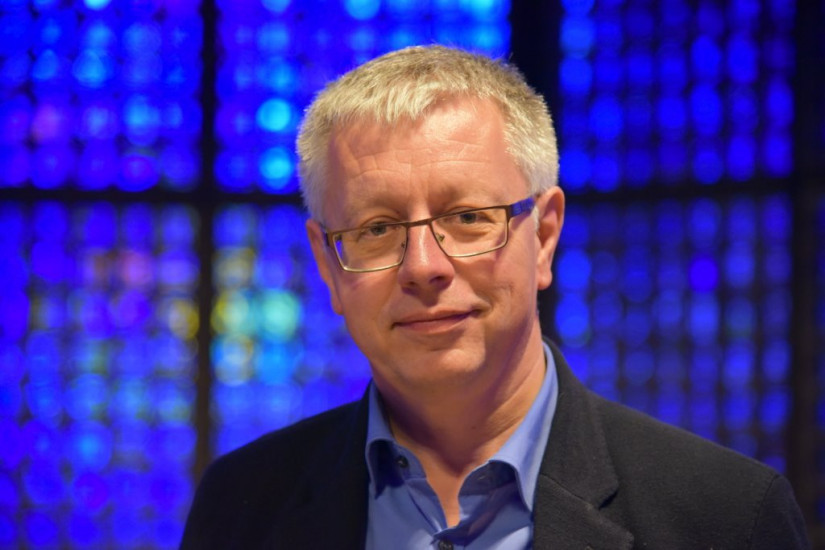 17 March 2020, 19.30-22.00
Grand Hall
Organ in the Centre
Wolfgang Seifen

Presented by Liszt Academy
Art of Improvisation
Time change
Wolfgang Seifen: Preludium, Adagio and Fugue (in German Baroque style)
Wolfgang Seifen: Three Character Pieces (in German Romantic style) – 1. Arabesque, 2. Cantilene, 3. Rhapsody
Wolfgang Seifen: Symphonic Fantasia and Double Fugue (in Late Romantic style)
intermission
Wolfgang Seifen: Organ symphony – Allegro Vivace, Andante cantabile, Scherzo, quasi Danse macabre, Adagio espressivo, Finale
Wolfgang Seifen: Improvization on themes given by the audience
Wolfgang Seifen (organ)
Moderator: Balázs Szabó
Inexhaustible creativity. This is what one captivated critic wrote about a concert by Wolfgang Seifen, and looking at the programme of the German organist perhaps we can be slightly concerned as well: is it really possible to undertake so much improvization in a single evening, and in so many styles? However, we don't have to worry about the 64-year-old musician since this is a field in which he is totally at home; improvization is his lifeblood. He is able to build – on the spot – from any theme a perfectly proportioned and fascinating work of music thanks to his remarkable musicality, extraordinary creative freedom and amazing technique. He is a true authority in this genre, we can state without exaggeration that he is one of the best in Europe, an artist who has also been teaching improvization at conservatories in Germany for the past three decades. His great range is indicated by the fact that he arranged several works for organ, and he is engaged in composition including a celebratory mass that was performed at the 80th birthday of Pope Benedict XVI. The solo recital is made even more special in that we are allowed a glimpse into his workshop, initiating us into the behind-the-scenes secrets and mysteries of improvization.
Dear Audience,
We regret to inform our audience that the 17 March 2020 date of the Organ Recital of Wolfgang Seifen has been changed! The concert will be held 26 January 2021 7:30 pm at the Grand Hall with the same programme! Tickets and season tickets purchased for 17 March 2020 are valid for 26 January 2021.
Thank you for your kind understanding!
Presented by
Liszt Academy Concert Centre
Tickets:
HUF 1 800, 2 300, 2 900