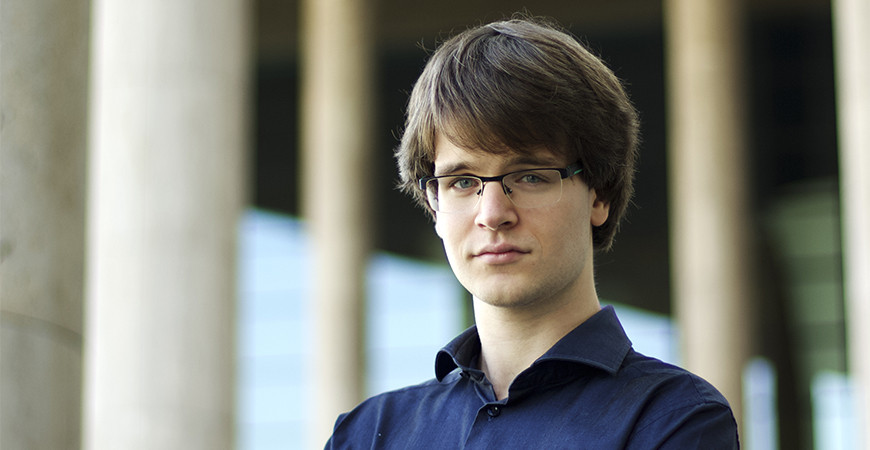 26 March 2020, 19.00-21.00
Solti Hall
Black and White Colours
Fülöp Ránki

Presented by Liszt Academy
Time change
Works written by Barnabás Dukay 
Messiaen: La fauvette des jardins
Fülöp Ránki (piano)
Fülöp Ránki is one of the leading artists of the youngest generation of Hungarian pianists. Despite the fact that he just received his master's degree at the Liszt Academy in 2018, he already has considerable experience in his vocation: he has appeared at Hungary's biggest concert venues including the Grand Hall of the Liszt Academy and the Bartók National Concert Hall, just like in Porto, Rome, Vienna and Istanbul, as well as at piano festivals in France and Japan. During his solo piano career he has worked with conductors András Keller and Zoltán Kocsis among others, and participated at several debut performances in Hungary: he was invited to play at the world premières of several works for solo and three pianos by Barnabás Dukay, and he also participated in the Hungarian première of two significant orchestral works by Olivier Messiaen.
Dear Audience,
We regret to inform our audience that the 26 March 2020 date of the Piano Recital of Fülöp Ránki has been changed! The concert will be held 23 September 2020 7:00 pm at the Solti Hall with the same programme! Tickets and season tickets purchased for 26 March 2020 are valid for 23 September 2020.
Thank you for your kind understanding!
The concert is followed by CODA – which is an informal conversation with the performers.
Presented by
Liszt Academy Concert Centre
Tickets:
HUF 2 900, 3 900
Season ticket: