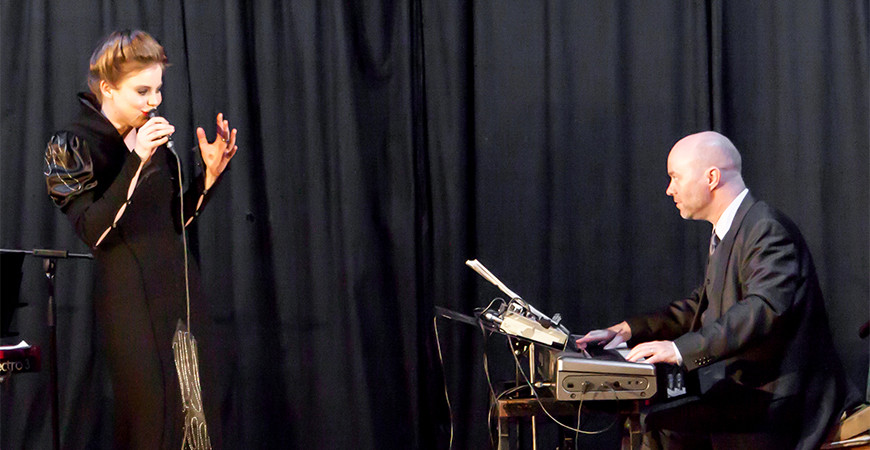 9 May 2020, 19.00-21.00
Solti Hall
Jazz it!
Tamara Mózes & János Nagy Duo

Presented by Liszt Academy
Jazz-Cosmos
Time change
Tamara Mózes (vocals, keyboard), János Nagy (piano, keyboard)
The joint vocal-piano production by Sacem Prize-winner Tamara Mózes, pianist and vocalist, and the Erkel Prize laureate János Nagy, pianist, features works which blend electronic and acoustic, atmospheric and rhythmic, composed and improvizational elements, thus creating a truly cosmic sound force. The orchestration occasionally extends with such unusual instruments as the seaboard or keytar. Their ethereal, marvellous music is in large part due to the similar characters of the two artists: both know music inside out, besides which they are successful and famous pedagogues. This sparkling pair introduce their craft in the Solti Hall of the Liszt Academy, having already played the Milan world expo, Music Village in Brussels and the Marble Hall of Hungarian Radio, with own compositions and popular pieces on their repertoire.
Dear Audience,
We regret to inform our audience that the 9 May 2020 date of the concert of Tamara Mózes & János Nagy Duo has been changed! The concert will be held 26 September 2020 7:00 pm at the Solti Hall with the same programme! Tickets and season tickets purchased for 9 May 2020 are valid for 26 September 2020.
Thank you for your kind understanding!
Presented by
Liszt Academy Concert Centre
Tickets:
HUF 1 900, 2 900