4 November 2021, 19.30-22.00
Grand Hall
Workshops of the Liszt Academy
Alma Mater Choir

Presented by Liszt Academy
Love
Elgar: My love dwelt in a northern land, Op. 18
Cornelius: Love, Op. 18
Rachmaninov: Six Morceaux, Op. 11
Brahms: Liebeslieder Waltzes, Op. 52
Mónika Ruth Molnárné Vida, Valentin Magyar (piano)
Alma Mater Choir (choirmaster: Csaba Somos)
Conductor: Gábor Horváth
The Liszt Academy Alma Mater Choir, just like any music ensemble made up of students of an educational institution, are virtuosi of permanent renewal. At the same time, they retain the classical values through their excellent and carefully crafted performances, and the inseparable nature of these two characteristics cannot be shown more clearly in the case of any topic other than that organized for this November concert. The fact is, the concert programme parades the musical images of the overwhelming power of eternal attraction experienced in a thousand different ways, adoration, destruction and renewal, that is, love, playing the works of Elgar and Cornelius, to the nostalgically beautiful love song-waltz series of Brahms, spicing up with all of Rachmaninov's youthful piano duet cycle.
Presented by
Liszt Academy Concert Centre
Tickets:
Free tickets can be claimed at the Ticket Office of the Liszt Academy one month before the concert.
Concert series:
Other events in the concert series: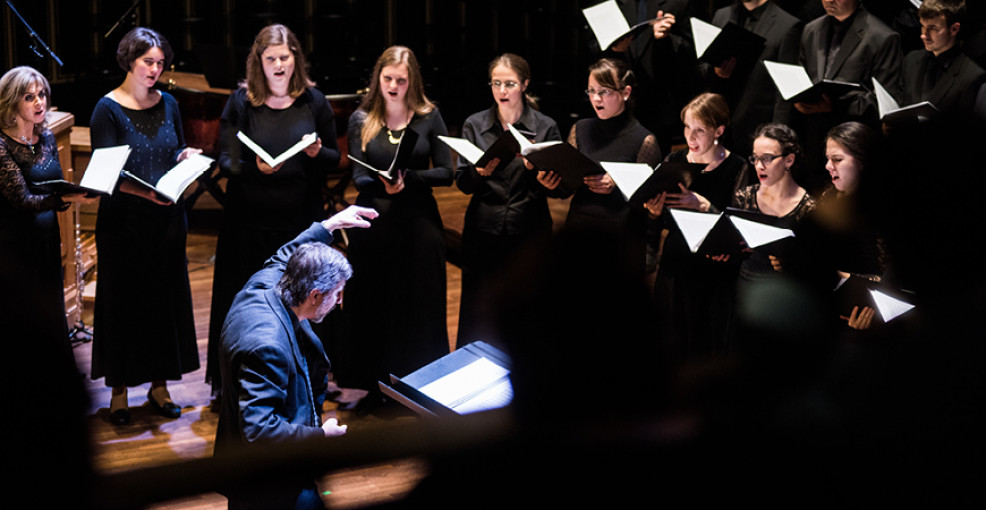 Workshops at the Liszt Academy
Grand Hall