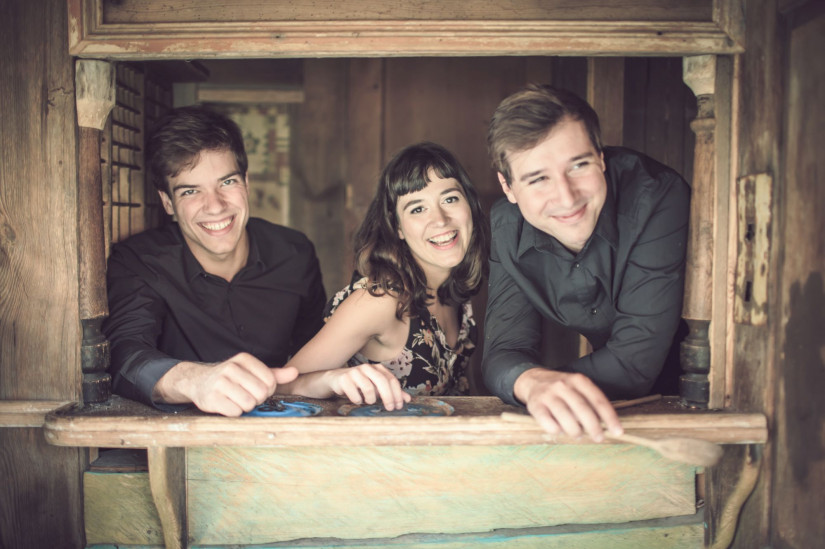 6 November 2021, 19.00-21.00
Solti Hall
ECMA showcase

Presented by Liszt Academy
Concert of the ensembles supported by the European Chamber Music Academy (ECMA)
Haydn: String Quartet in D minor, Hob.III:76 ("Quintenquartett") [op. 76/2]
György Kurtág: Officium breve in memoriam Andreae Szervánszky, op. 28
Echéa Quartet: Aliayta Foon-Dancoes, Rosa Hartley (violin), Yume Fujise (viola), Eliza Millett (cello)

INTERMISSION

Schubert: Piano trio No. 2 in E-flat major, D. 929
Trio Incendio: Filip Zaykov (violin), Vilém Petras (cello), Karolína Františová (piano)
The Liszt Ferenc Academy of Music has also joined ECMA PRO, the international program of the European Chamber Academy of Music (ECMA). ECMA has been operating successfully for more than a decade and a half. As a defining workshop of 20th century chamber music traditions, the Chamber Music Academy aims to present young formations, boost their professional careers through masterclasses, workshops, festival performances and showcase-type concerts. The ECMA PRO Budapest round of 2021 will be organized by the Liszt Ferenc Academy of Music between 4-6 November.
The Echéa Quartet was formed in 2017 at the Royal Academy of Music in London. As the laurate of numerous British and international competitions the string quartet is the member of several professional organizations and networks and have been also selected to participate in the McGill International String Quartet Academy (MISQA) in Montréal where they will study with members of the Alban Berg, Artemis and Ébène Quartets. Since its foundation the ensemble has already been invited to perform at international stages, festivals and radio programmes. The Echéa Quartet members play on a quartet of W.E. Hill & Sons instruments and bows, courtesy of the Harrison-Frank and City Music Foundations.
Trio Incendio was founded in 2016 at the Academy of Performing Arts in Prague and has already been successful at several international contests, among others they won prizes at Gianni Bergamo Classic Music Award in Lugano, Coop Music Awards in Cremona, Kiejstut Bacewicz Competition in Lodz or the Bohuslav Martinů Competition in Prague. Within the frame of ECMA they are mentored by Hatto Beyerle, Johannes Meissl and all other members of the Artis and Meta4 Quartets. They regularly perform both in the Czech Republic and abroad, their concerts are appreciated and critically acclaimed for their passion, stylistic clarity and the beauty of the sound.
Presented by
Liszt Ferenc Academy of Music
Tickets:
Free tickets can be claimed at the Ticket Office of the Liszt Academy one month before the concert.