"I look for freedom in Bartók's compositions"
18 September 2019
Ádám Zsolt Szokolay played Bartók's Piano Concerto No. 1 at the orchestral grand final of the Bartók World Competition and was later declared the winner at the gala evening. After the awards ceremony, he said he had managed to put all his ideas into practice at the competition and felt that the firm focus he experienced there would assist him in his career. At present, he is in the process of honing his skills as a student at the Hochschule für Musik Franz Liszt in Weimar and is convinced that Bartók's music demands an open-hearted approach.
In introducing yourself, you remarked that you liked folk music, which is why understanding the musical world of Bartók has never been a problem, despite being as young as you are. Can a person approach Bartók's legacy without an education in folk music?
Many regard the music Bartók composed as especially difficult to interpret, but to me it has always been clear-cut. Folk songs have been a part of my life since my childhood, those were the tunes I heard in school, the songs we sang at solfeggio lessons, and their beat and melodies are ingrained in me, which means a lot. I also know that Bartók himself claimed to have been the happiest while collecting folk songs, and that love is reflected in every piece he composed. Even pieces that do not point to a particular folk song provide us with the inspiration and language of folk music. But I think approaching Bartók's music with an open heart is more important than a basic knowledge of Hungarian folk music. To give him a chance is to be rewarded with a unique experience.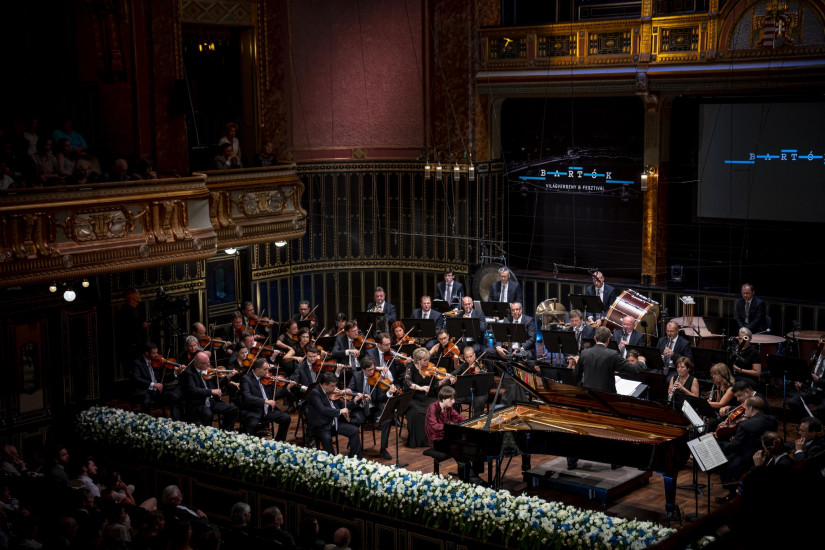 Photo: Liszt Academy/Gábor Valuska
As you were speaking on the video, you said you hoped that the Bartók World Competition and the period of preparation would bring about a more profound relationship with Bartók's universe. Has that hope been fulfilled?
I think it has. I have dealt with him extensively during the past year and particularly in the past two months. I have learnt about half of the pieces he composed for the piano. I think it is important to know the life's work of a composer with as much breadth as possible because individual pieces can only be grasped if we work toward a comprehensive understanding of the composer.
You have chosen to play one of Bartók's most difficult works, Piano Concerto No. 1, at the orchestral finals. Did practising it lead you to new discoveries?
That piano concerto was composed in 1926, along with his Piano Sonata and his Nine Little Piano Pieces. Bartók picked a new method to compose those pieces. Previously, like other composers, Bartók had approached the piano with a different technique. It was exciting to discover the percussive approach, without the melodious quality being lost.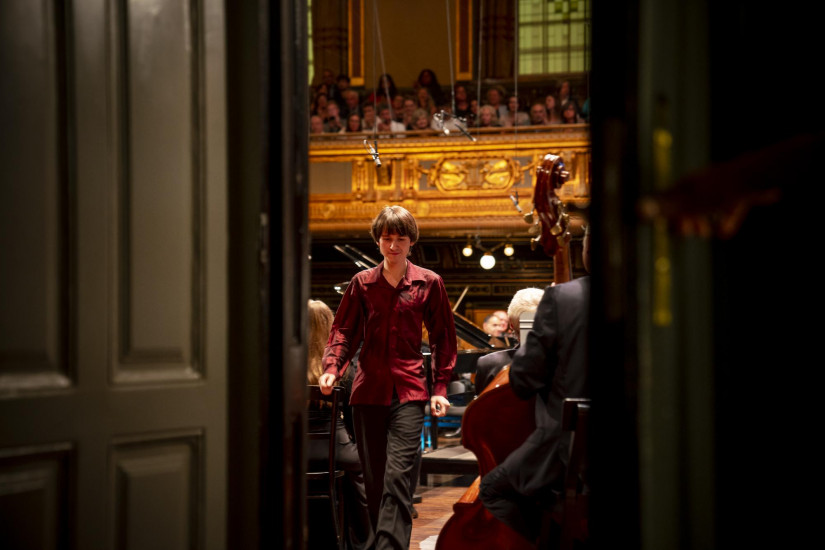 Photo: Liszt Academy/Gábor Valuska
Did participating in the Competition change your vision of Bartók?
It hit me with the realisation that each of his pieces demands a tremendous amount of work. In the first round, I played his Sonatina, which is based on an adaptation of Romanian folk tunes, and, although it is shorter in duration, it is surprisingly complex. Rendering it so that it is faithful to Bartók's notes is a serious challenge.
And what experiences do you take away for potential future use?
The need to stay focussed, that you have to prepare day after day and deliver your best. For instance, there was only one night between the semi-finals and the solo finals. That was all the time I had to retune my mind to a completely different performance. Things like that may come up in my life as a pianist – when I have two different performances in two days.
 Photo: Liszt Academy/Gábor Valuska
Did you manage to realise your initial plans at the competition? Did all your appearances on stage proceed as you had expected?
I think so, and I may even have surpassed my expectations. The final outcome is an honour, and it was indeed a pleasure to play Bartók's Piano Concerto No. 1 during the orchestral finals with the Hungarian National Philharmonic conducted by Zsolt Hamar.
What is the most important piece of advice you have ever been given about the way one should interpret Bartók?
This summer, I attended a master course by Ferenc Rados, who taught me that my attitude toward Bartók should not be one of terrible seriousness, of being shaken by the task, but instead to look for freedom in all his compositions. That is what is most important.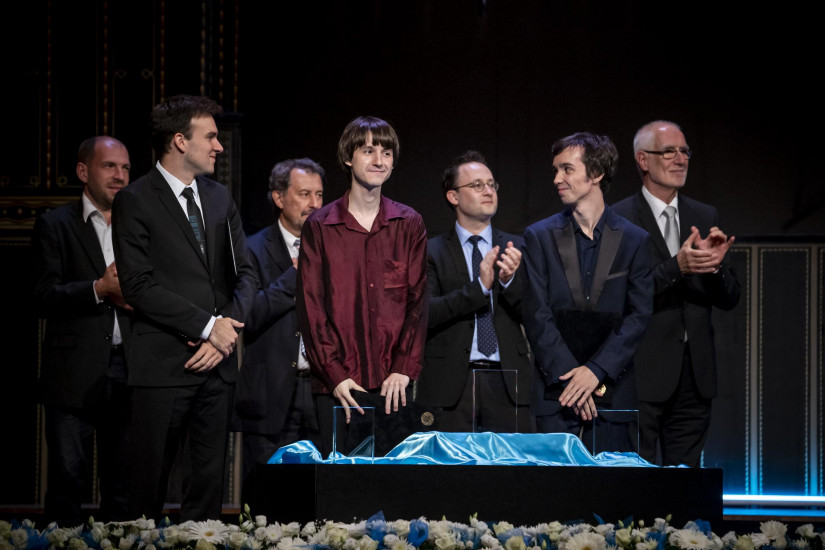 Photo: Liszt Academy/Gábor Valuska
Réka Muray-Klementisz – Zoltán Zsiray-Rummer