Maestro Hubay
17 August 2018
It was 160 years ago when Jenő Hubay (1858-1937) an outstanding representative of Hungarian music was born. The anniversary provides us with the opportunity to breathe new life into his figure, to celebrate someone whose career was connected at its major stages to Ferenc Liszt and the Liszt Academy.
His father, Károly Huber was a conductor and lead violinist at the National Theatre and a violin teacher at 'Nemzeti Zenede' (National Conservatoire), therefore his son was given the opportunity to participate from an early age in the flamboyant musical life of the capital. Later on he regarded as one of the significant experiences of his life the premiere of The Legend of Saint Elizabeth in 1865, conducted by Liszt himself. In the literal sense of the word he could not become a disciple of Liszt, as from the very beginning he decided to master the violin. Nevertheless the time spent together and playing together meant for him more than any kind of academic training. (They performed together all the violin sonatas of Beethoven; among these the Violin Sonata No.9 – Kreutzer Sonata – got performed a number of times in public by them.) Until his death he looked upon Liszt as his master, and it is due to Hubay that the institution that had been established by Liszt got named after its president in 1925.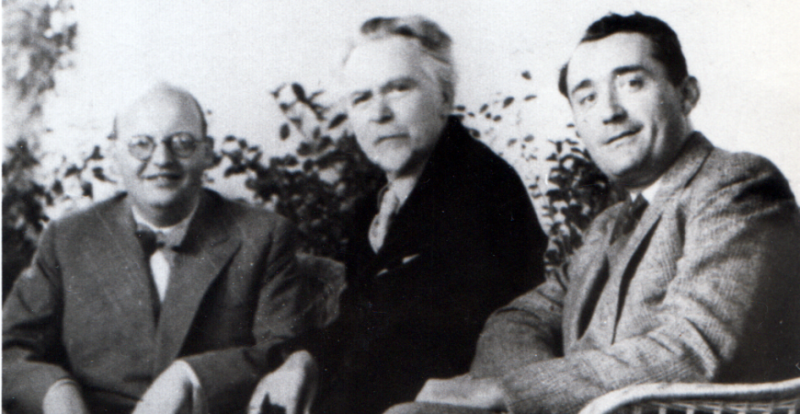 In the beginning he was tutored by his father, then by József Joachim at the Berlin Academy. Heeding the advice of Liszt he tried his fortunes in Paris, where he soon gained fame. It was here that he took the more Hungarian sounding name Hubay. Károly Aggházy the pianist became his permanent artist partner who he performed with, and reaped success in the salons and concert halls of Western-Europe. In Paris he made friends with Henri Vieuxtemps who appreciated in the ingenious young man his artistic inheritor. He had all his compositions played by Hubay, while he gave him valuable instructions for their performance. As such, Hubay gained first-hand introduction into the French-Belgian violin tradition. In 1882 when he was no more than twenty-three years old, he was nominated head of department at the Conservatoire in Brussels succeeding Vieuxtemps and Wieniawski. In contemporary Europe this was considered one of the most prestigious positions for a violinist.
We are never to know how things would have turned out had Hubay stayed in Brussels till the end of his life. It is highly probable that now he would be regarded as a fundamental character of Western music. There he would not have suffered attacks for his conservative tastes; then after World War 2 his name would not have been wiped out from public memory because of his connexions with the aristocracy. (He had married the countess Róza Cebrian, and later a title of nobility was conferred on him by the king in1907.) All of a sudden, about the end of 1885 Károly Huber departed this life, and Liszt gave a face-to-face visit to Hubay, requesting him to take over his father's position at the violin department, that had been established just one and a half years ago at the Conservatory. Pragmatic argument seems unlikely to provide an answer for Hubay's return to take over a far less propitious position in Hungary. Besides his love for his native land it was the presence of Liszt that bolstered his decision. Regrettably, by the time he commenced teaching in Budapest, the great master had been gathered to his fathers.
Hubay was in charge of managing the violin studies at the Conservatory from 1886 until 1936, plainly for 50 years. Throughout these decades he methodically built up his school nearly out of scratch. Because by the turn of the century the number of disciples studying the violin exceeded one hundred, he positioned former students of his to prepare the beginners for the 'academic' courses. Then from 1915 Hubay served as director of the institute for 15 years just like Joachim in Berlin. He taught viola and chamber music – and also similarly to Joachim – he presided over the orchestra of the Academy, thereby assuming a pioneering role in the instruction of orchestral play.
Hubay produced an item that was perhaps Hungary's sole world-famous export article in the realm of music, besides gipsy folk: it is thanks to him that the Hungarian school of violin came into existence. In the diverse pursuits of Hubay, it is undoubtedly to be regarded as the most momentous one. Hubay's surname was considered as a genuine universal brand in the first half of the 20th century. Only Lipót Auer's and Otakar Ševčik's schools – respectively in St. Petersburg and Prague-Vienna – could be on a par with his. A young violinist writing in his résumé: 'Hubay's student' could feel like having entered the ante-room of success, and start his career pinning his hopes on this fact. Young artists streamed to Budapest in order to undergo a final polishing of their skills by the Hungarian master, or at least to be blessed with the opportunity of a couple of auditions in the legendary white hall of the Hubay palace. Around the beginning of the 30ies, Yehudi Menuhin and Ruggiero Ricci also appeared here, proudly announcing it in their juvenile pamphlets. The case of Jan Kubelík, a world celebrity violinist around the turn of the century, is pregnant with implication: the great artist sent his own children to study with Hubay being convinced that nothing could better serve their progress.
Many of those who finished their studies under Hubay's guidance became lead violinists at the most prestigious European orchestras, and it was also them who later took up a teaching career at the Liszt Academy, like Rezső Kemény, Gyula Mambrinyi, Géza Kresz, Rezső Lentz, and Gusztáv Szerémi. Worldwide success was brought about by the emergence of three child prodigies. Stefi Geyer in 1902, Ferenc Vecsey in 1904, József Szigeti in 1906 completed their studies under Hubay's supervision. Later they were followed by a multitude of brilliant artists like Jelly Arányi, Imre Waldbauer, Emil Telmányi, János Temesváry, János Koncz, István Pártos and Erna Rubinstein. Jenő Ormándy who graduated in 1917 became world renowned as a conductor. Zoltán Székely, Ilona Fehér, Ede Zathureczky, Ede Gertler, Tibor Serly, Tivadar Országh, Ödön Pártos, László Szerdahelyi, László Szentgyörgyi and György Garay graduated in the 1920's. Dénes Koromzay, Sándor Végh, Lóránt Fenyves, Gabriella Lengyel and Róbert Virovai were among the last of the Hubay students whose graduation concerts were conducted by the master himself, in May 1936. For his school-founding art in the realm of the violin he was awarded the Hungarian Heritage Prize in December 1917.
Today it is known only to a few that a sizable volume of his composer's oeuvre was left behind. His virtuosic pieces for the violin, French and Hungarian songs got frequently performed as part of the repertoire in contemporary salons and concert halls, and in addition to these he also composed choral works, symphonies, and operas. The Violin Maker of Cremona has been staged in over seventy theatres worldwide, reaching as far as America. In the 1920s and 1930s his symphonies Petőfi and Dante brought him success, together with his operas The Mask, and Anna Karenina. The latter one had been performed several dozen times in Braunschweig, Germany, before it got restaged in the 2017-2017 seasons in Bern.
Written by László Gombos
Tags