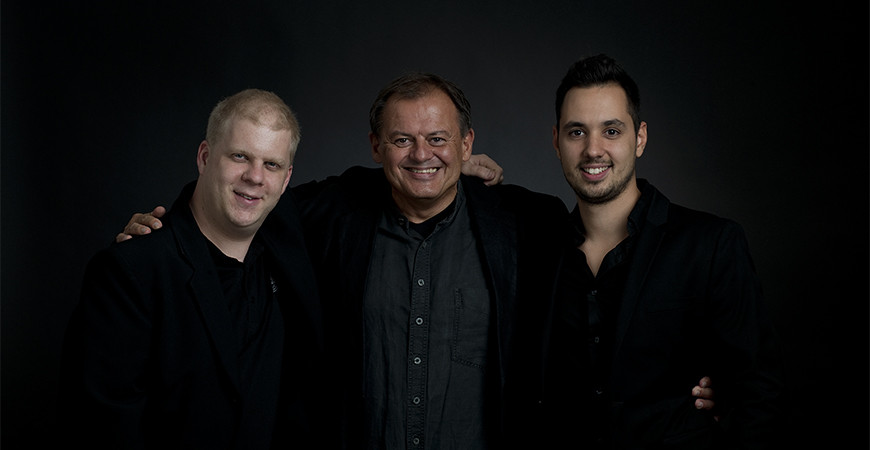 7 March 2020, 19.00-21.00
Solti Hall
Jazz it!
Binder Trio

Presented by Liszt Academy
Bartók: For Children, BB 53 (transcription)
Károly Binder (piano), Tibor Fonay (double bass, bass guitar), Ákos Benkó (drums)
Károly Binder has been a towering figure of Hungarian music since the late 1970s: he has achieved outstanding results as pianist, composer and teacher alike. His particular musical world is based on Bartókian folk dance collections, 20th century modern compositional techniques and a synthesis of jazz rhythm and harmony solutions. As head of department at the university, generations of musicians have passed through his hands, although he has never renounced composition, giving concerts and discovering new trends. His latest project involves selected works from Bartók's For Children, arranged with his trio (Ákos Benkó – drums, Tibor Fonay – double bass). The short, closed pieces have been opened out and expanded with improvizational elements, although never in a self-serving way: improvized content organically integrates into the Bartókian concept, one of the greatest expert of which is none other than Károly Binder himself.
Presented by
Liszt Academy Concert Centre
Tickets:
HUF 1 900, 2 900