Liszt Academy Artist Management
Expanding further on its traditional talent-nurturing role, and capitalising on the resources of its stand-alone concert management unit established in parallel with the renovation and upgrade of facilities, which was completed in 2013, the Liszt Ferenc Academy of Music has launched its own artist management programme with the aim of supporting the performing careers of a small number of students selected every year in an application-based process, helping them to establish themselves in the Hungarian and international classical music circuit.
The Artist Management office functioning within the framework of the Liszt Academy Cultural Directorate provides assistance in the preparation of print and online portfolios of selected students, in the shaping of their repertoires and concert programmes, and in maintaining contact with the media, concert organizers and artist agencies. Furthermore, it offers them opportunities to appear on stage. In addition, it supports them in making applications for competitions, courses and auditions as well as in applying for scholarships. The Artist Management office undertakes this management role for at least two years after the end of the student's studies, but for a maximum five years.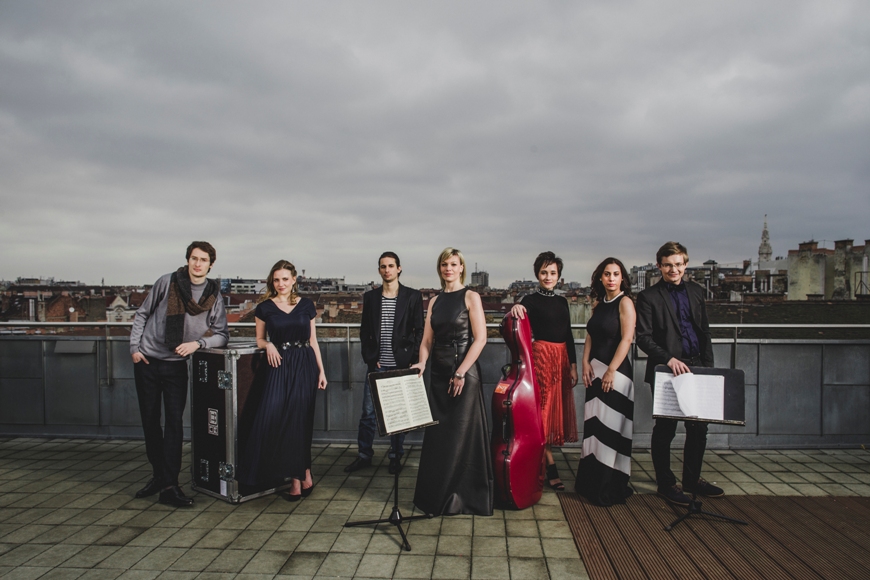 The main task of the Artist Management office is to boost the performing careers of the selected students, providing them with assistance in developing their repertoire and concert programmes, building up their portfolios and forging relationships with the media, concert managers and talent agencies both at home and abroad. The office also assists the students in entering competitions, enrolling in courses, participating in auditions, and applying for scholarships. The President of the Liszt Academy, on the recommendation of the Heads of Departments and in consultation with the Programme Director, selects two or three exceptionally talented senior-year students every year, for induction into the Artist Management programme in the following three years. The jury decided to support Mihály Demeniv (accordion), Mira Farkas (harp), Eszter Karasszon (cello), Dóra Kokas (cello), Bálint Kruppa (violin), Kata Scheuring (flute) and Marcell Szabó (piano).
Please find the portfolios of the supported young talents by clicking on the photos above.
Contact: artist.management[at]lisztacademy.hu
Photos: Misi Kondella