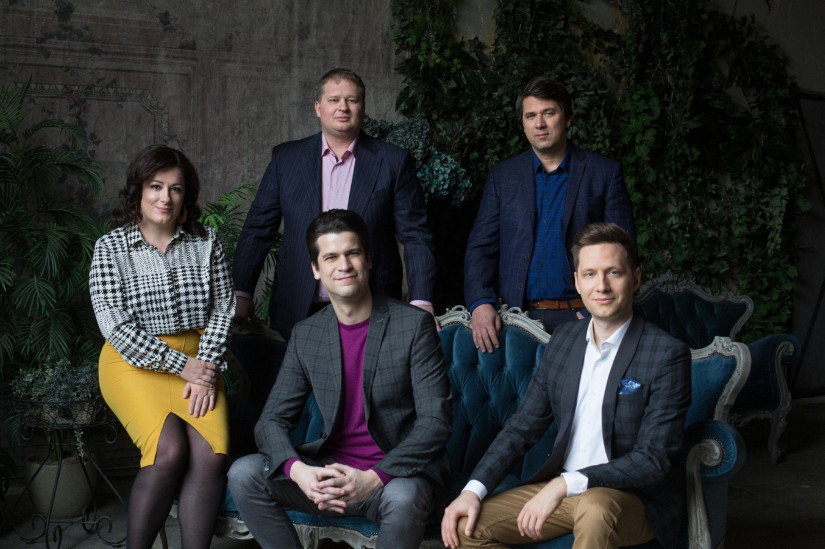 28 March 2020, 19.00-21.00
Solti Hall
Here and Now
STUDIO 5

Presented by Liszt Academy
Ballet
Time change
Máté Bella: Dream of a butterfly
András Gábor Virágh: Triptichon
Árpád Solti: Seven SitCom Episodes
Judit Varga: 13 Lieder (Hungarian première)
Bence Kutrik: The Mandelbrot Riddle
Gyöngyi Újházi, Péter Háry (cello), Áron Lescsinszky, Gábor Monostori, Ádám Menyhei (piano), Dániel Szendrey (horn), Péter Szűcs (clarinet, bass clarinet), Viktor Molnár (live electronics), Erzsébet Seleljo (saxophone), Gyula Lajhó (percussion)
Conductor: Bence Juhász
Choreographer: Noémi Kulcsár
Dancers: Noémi Kulcsár
Moderator: Máté Mesterházi
Each year, the themed concerts of Máté Bella, Bence Kutrik, Árpád Solti, Judit Varga and András Gábor Virágh, that is, STUDIO 5, organised in the Solti Hall serve a single purpose: to bring about the most natural relationship possible between the general public and contemporary music. This time they have selected contemporary dance as the tool to attain this objective. Its rhythm, nonverbal techniques, specific structure organized by time, are similar in many ways to the structure and expressive power of music. At this, their sixth themed recital, they intend to demonstrate that the relation of ballet, dance and music is as relevant and alive in the 21st century as the 18th century intertwining of French court ballet and opera, or the early 20th century collaboration between Stravinsky and the Diaghilev company. In this spirit, Noémi Kulcsár, Harangozó Gyula Prize-winning dancer, has prepared choreographies for the premières in Hungary of the programme with the assistance of students of the Hungarian Dance Academy.
Dear Audience,
We regret to inform our audience that the 28 March 2020 date of the concert of Studio 5 has been changed! The concert will be held 9 November 2020 7:00 pm at the Solti Hall with the same programme! Tickets and season tickets purchased for 28 March 2020 are valid for 9 November 2020.
Thank you for your kind understanding!
Presented by
Liszt Academy Concert Centre
Supporter:
National Cultural Fund of Hungary
Tickets:
HUF 1 900, 2 900