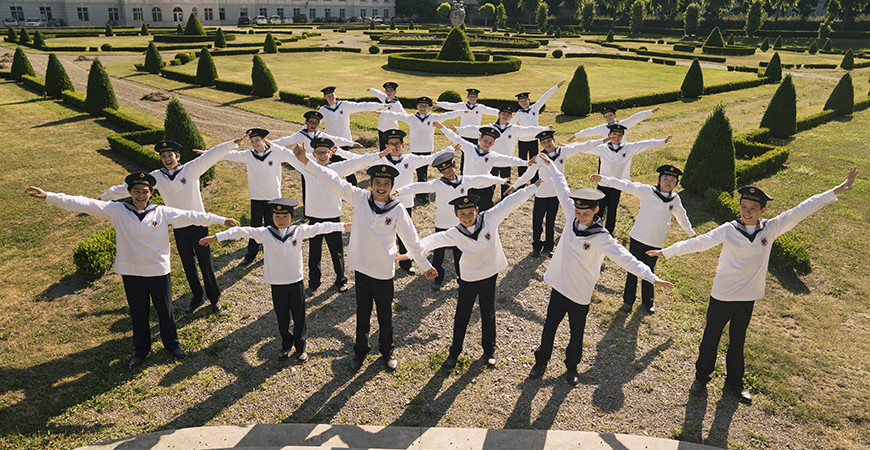 4 October 2020, 19.30-22.00
Grand Hall
Masters of Vocal Music
Wiener Sängerknaben

Presented by Liszt Academy
Simply Classical
Rescheduled date
Works by Claudio Monteverdi, Johann Joseph Fux, Joseph Haydn, W.A. Mozart, Franz Schubert, Robert Schumann and Johann Strauss Jr.
Wiener Sängerknaben
Conductor: Jimmy Chiang
It was more than ninety years ago, in 1928, that the Viennese singing boys performed in Budapest for the first time, and since then the world-traveling children's choir - through many generational changes - has become a dear acquaintance of Hungarian audiences thanks to encounters via records, television broadcasts and concert hall meetings. Simply classical - this is the title of their 2020/21 concert season as well as their album to be released in the autumn. The album is based on the choir's traditional repertoire, ranging from the Renaissance to the present day, giving voice to works by Monteverdi, Haydn, Mozart, Schubert and Schumann in one evening.  The programme of the choir's October concert combines this theme with polkas and waltzes featured on their Strauss album released last year.
Tickets and season tickets purchased for March 27th 2020 are valid for this concert.
Presented by
Liszt Academy Concert Centre
Tickets:
HUF 2 900, 4 300, 5 100, 5 900
Season ticket: