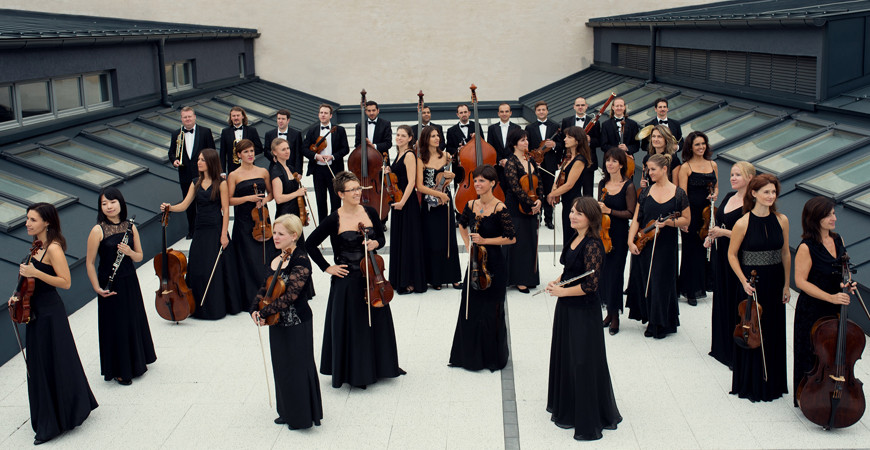 15 November 2020, 19.00-22.00
Grand Hall
Danubia Orchestra Óbuda & Stephan Pollhammer
Keyboard Concerto
Cancelled
Peeters: Organ Concerto, Op. 52
Rachmaninov: Symphony No. 2 in E minor, Op. 27
Stefan Pollhammer (organ)
Danubia Orchestra Óbuda
The uniqueness of Filharmónia Hungary's Unikum season ticket series lies in the fact that it features keyboard concertos. We can hear an unconventional production at the opening event in November from organist Stephan Pollhammer and Danubia Orchestra Óbuda. There are two marvellous works in this recital: the second organ concerto in D minor by Flor Peeters and Symphony No. 2 by Rachmaninov. Flor Peeters' organ concerto in D minor was written in Antwerp during its liberation by British troops in 1944. It is not only one of his best-known works but one of his most open and joyous compositions. Rachmaninov's second symphony was born 12 years after the first, when the Russian's career as pianist, conductor and composer was at its height.
Between 2007-2014, the 22-year-old organist Stephan Pollhammer took multiple first and second places at the 'Prima la musica' competition at regional and national level. He came first at the international Maria Hofer Organ Competition and Rheinberger Organ Competition in 2019. The audience welcomes Danubia Orchestra Óbuda to the stage of the Liszt Academy as partner of the organist. The ensemble never limited themselves to the borders of classical music, instead making regular 'excursions' into other musical genres.
Presented by
Filharmónia Hungary Nonprofit Ltd.
Tickets:
HUF 2 900, 4 400, 5 900