"Bartók has never felt like a stranger to me"
19 September 2019
At 21, Ádám Balogh has already been a prize winner at a number of international piano competitions and a guest soloist with acclaimed orchestras. He first appeared with the Budapest Festival Orchestra in 2010. The youngest competitor in the Bartók World Competition, he played Liszt's Concerto for Piano in A Major in the orchestral finals.
Did your preparation for the competition alter your view of Bartók in any way?
I have always felt a certain closeness to Bartók, and spent a lot of time studying his music as a student at the Liszt Ferenc Academy of Music. So I had a firm footing when I embarked on this competition. Getting ready was inspiring, on the one hand, as I was learning new pieces; on the other hand, the tight schedule of the past two weeks has been quite a load. Time was very short between rounds, and rapid changes in repertoire and perpetual stress posed some challenges.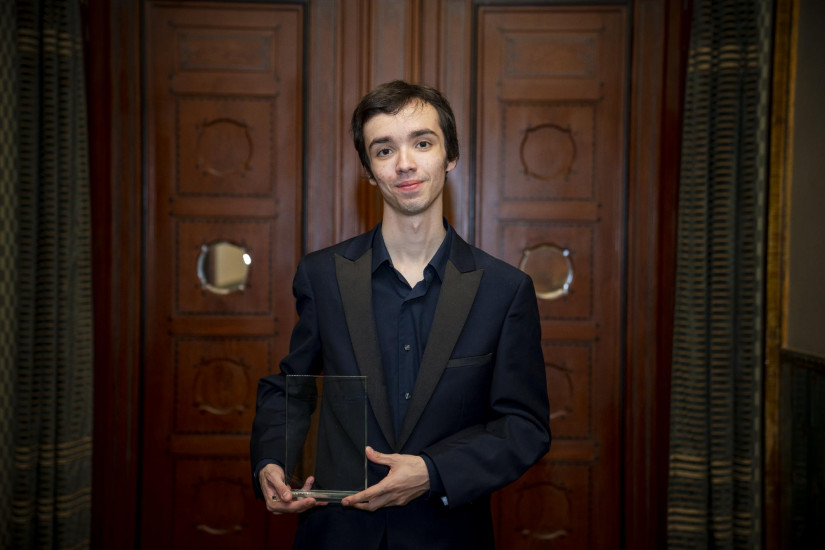 Photo:Liszt Academy/Gábor Valuska
The repertoire you entered the competition with included two pieces by Bartók, Improvisations and Two Romanian Dances. What made you select these?
I had to choose from four pieces in the second round, and as I had played Improvisations before, my decision was clear. As regards Two Romanian Dances, the virtuosity of the piece and the fact that few pianists ever play it were points in its favour.
Photo: Liszt Academy/Gábor Valuska
Regardless of the result, what do you take away from participating in a competition?
A competition is an excellent opportunity for us to meet each other, which I especially enjoyed, having spent the past year in Germany. I finally had the chance to talk to many of my pianist friends. Moreover – and this has happened to me before – I had the chance to listen to inspiring performances by other contestants. The techniques others may use on the piano on these occasions may prompt me to come up with solutions to problems I am facing at the moment.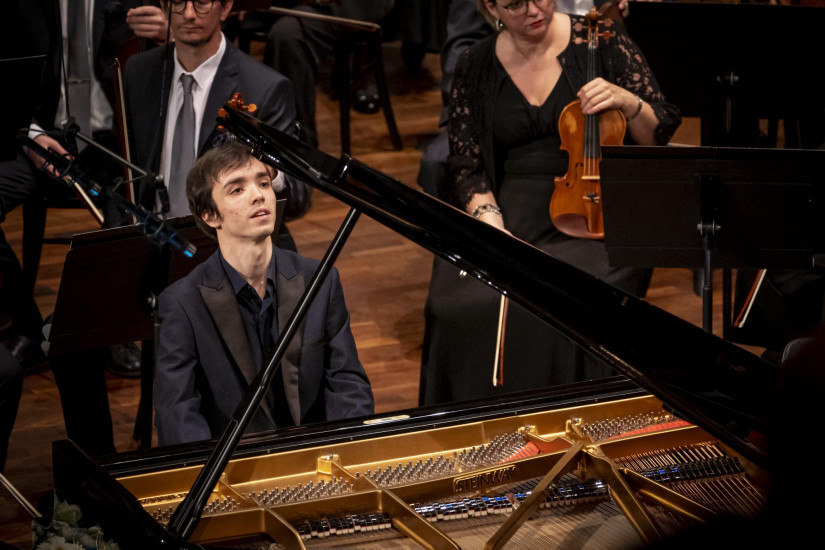 Photo: Liszt Academy/Gábor Valuska
What has been the most useful advice you have received in your career about how to play Bartók on the piano?
I cannot single anything out. I let my intuition guide me. Five years ago, there was a period in my life when I submerged relatively deeply into Bartók's oeuvre after a decision I had made voluntarily. I listened to tremendous amounts of his music, I read about his life and personality, which helped me puzzle out a lot about him. As a Hungarian, I am lucky, because his rich, rhythmic way of playing is part of the collective consciousness here in Hungary. Bartók has never felt like a stranger to me.
Réka Muray-Klementisz